Mass Effect 4
The fourth part of the hugely popular action RPG game series in a space-opera setting. BioWare Montreal, the development studio that helped create the two previous installments took the reins of Mass Effect: Andromeda's development. The game's story is not associated with the trilogy about Commander Shepard's fight against the Reapers, offering instead a completely separate plot featuring new characters and locations. Using the proven pattern, the creators of Mass Effect: Andromeda put the focus on a spectacular TPP action experience and moral choices that have a direct impact on the course of events. The technical side of the game is based on the third-generation Frostbite engine, providing high-quality audiovisuals.
Mass Effect: Andromeda for PC / Windows is another installment in action-RPG series started several years ago by BioWare. The production was created by a division of Montreal which had helped with development of Mass Effect 2 and Mass Effect 3.
The game takes the players back to the well-known universe where they can travel the vast galaxy and meet dozens of different alien races. A a complex plot, full of intriguing themes and sudden twists, is an inherent element of the series.
The fourth game in the Mass Effect series not only offers a new story, but also better technology. The production uses the Frostbite engine developed by EA DICE. Frostbite has been used before in such titles as Battlefield 3 or Medal of Honor.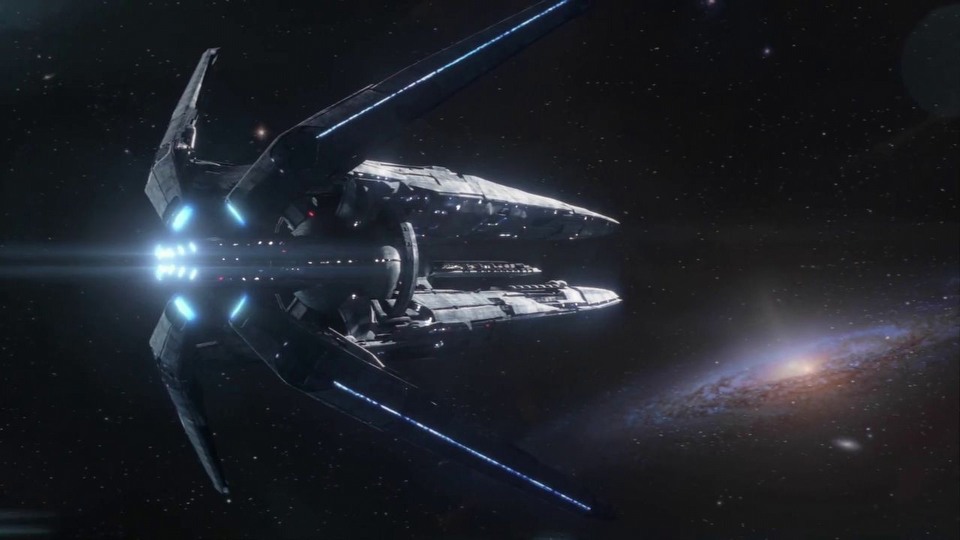 Mass Effect: Andromeda N7 Day 2015 – trailer | 1:28
Zwiastun gry Mass Effect: Andromeda, opublikowany z okazji N7 Day 2015.
The Ark Theory: Does Mass Effect: Andromeda feature a galactic exodus?
Feature 04 September 2015 11:12
We may not know much about the latest installment of Mass Effect series, but that doesn't stop the fans from coming up with theories concerning its contents. One of the most interesting among them is the one that involves something called the Ark.
E3 2015: Mass Effect Andromeda – Watch the First Trailer
News 16 June 2015 15:08
During Electronic Arts E3 press conference Mass Effect Andromeda – previously referred to as Mass Effect 4 by the fans of the series – was officially announced. The game is set for release during the Christmas period of 2016.